A sofa in jeans: Why not?
Taken from office by the sparkling infused spent Salone del Mobile in Milan, today in propose a solution for the stay really original: the SOFA IN JEANS .
This idea is not so original but definitely a realization out of the ordinary , so much so that certainly do not have seen many of them around .
And then we want to show you some pictures: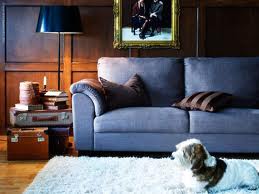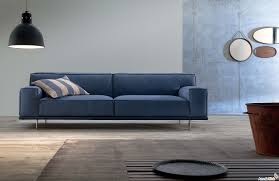 Born in Genoa in the sixteenth century - was used for the sails of the ships and to cover the deposit of goods - this material so strong , now covers armchairs, cushions and tableware. D ' Besides that jeans has always been a fairy tale of Cinderella ' clothing, fell in love with the rich even if he was born to the poor. The first pants - Levi Strauss historians , designed by a young man emigrated to America in search of fortune - were work clothes, designed for the workers and then adopted by cowboys on the basis of durable fabric . Today triumph in the catwalks of ' haute couture.
Here, for example, a proposal for a reinterpretation Vintage / Industrial to the famous sofa designed by Le Corbusier : the structure is in painted steel natural : the welding processes are in evidence ; the coating is instead made ​​with the use of at least 4 pairs of jeans , possible the realization with jeans provided by the applicant .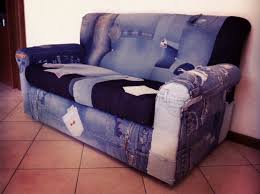 Here we have a sofa looking young and informal , at almost no cost : a boy has transformed an old model , simply by putting a coating DIY , made by assembling different trousers jeans. Lover of recycled materials , collected in the family old jeans that were no longer worn , unstitched them , taking the parts he liked , especially the pockets . Then he asked for help from someone who knew ricucirli together , took the measurements of the seat cushions and the sewing machine has been prepared liners canvas jeans.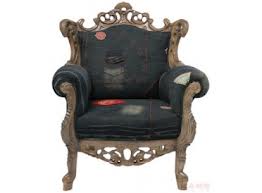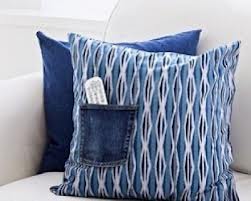 Like when we wear , the jeans is configured as a material and neutral color, that 's fine with almost everything. In clothing this material may be informal or challenging, depending on the installed and the contour that we combine .
The same goes for the furniture : the sofa in jeans, a language can have an easy or elegant tone , it depends on what we, that we commission , we want him to say . Certainly it is a very original choice which can really strongly characterize our stay.